About
FooTball

Scouting

WorldWide
PROFESSIONAL CPD ACCREDITED ONLINE FOOTBALL SCOUTING COURSE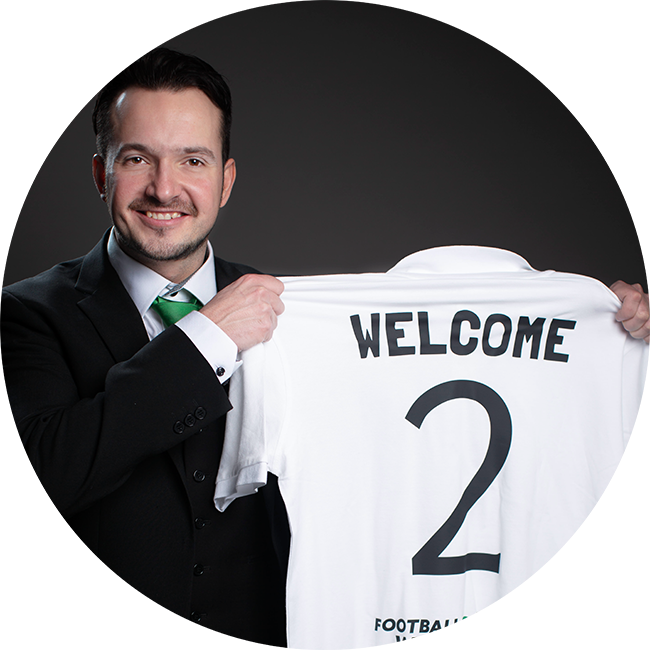 "Do the job you love & you'll never work again"
Steve Simmons owns & founded Football Scouting Worldwide in 2019, which is the only CPD accredited online football scouting course that is managed & run by a Professional 1st Team UK / European Scout featuring current / previous Premier League managers, chief scouts, technical directors, coaches & players as guest speakers!
Anyone in the world can sign up to our football scouting course as long as they have a laptop/iPad, e-mail address & internet connection. No qualifications or playing experience needed as everything is covered on the course.
The course replicates how you would scout for a Premier League club & is also completely flexible with no deadlines or exams.
We pride ourselves on our service before, during & after the course! 
Football Scouting Worldwide's Scouting course combined with it's partners who run Football Agent & Football Analytics courses puts course attendee's in contact with professionals in the game who work in the EPL, EFL, MLS, La Liga, Serie A and other top leagues around the world!
STEVE SIMMONS – FOOTBALL SCOUTING WORLDWIDE OWNER & COURSE MENTOR
Steve Simmons is a professional UK/European Scout! He has over 15 years of scouting experience working for clubs across all tiers of professional football in England, having started scouting professionally at just aged 19 with 10+ combined for clubs in the Premier League.
His roles have included working for Premier League clubs over 10 years combined at 1st team level as a Next Opposition Analyst, Video Analyst, Senior UK/European Scout & as a Scouting Manager. He has directly worked for some of the most respected figures in English football including former/current staff at Manchester United, Manchester City, Liverpool, Arsenal & England senior national team as well as English Premier League winning captains.
As a result of Steve's experience, he has gained a large portfolio of contacts ranging from Scouts, Agents, Managers, Directors, and Coaches across the World of Football.
Steve also became a Premier League European Football Scout at the age of just 21 with proven evidence of recommending players across the world, prior to them playing at senior level & becoming household names.
Steve will directly be your mentor & provide you with all the training, education & insight you need to begin your own journey in Scouting.
If you aspire to work in the football industry as a professional football Scout then YES! Football Scouting Worldwide are now able to provide a direct pathway from the course into having the opportunity to scout for a club via the working relationships we have with clubs across the UK & Europe.
To provide a service & course which will provide course attendees with the information, knowledge & training of technologies that elite clubs use in scouting & recruiting players to best equip them in beginning their own journey into becoming a professional football scout!
CONTACT US NOW TO AVOID THE WAITING LIST!
NEXT ONLINE SCOUTING COURSE: 2ND OCTOBER 2023
COURSE PLACES REMAINING: 2