How do I become a football scout?
I can relate to anyone looking to become a 1st team professional football scout! I started scouting professionally aged 19 for Wycombe Wanderers without any academic qualifications, contacts or playing experience, whilst also being continuously told I was too young & had no chance in working in the industry, which only fuelled my motivation!
Rewinding back to when in school, I was very introverted & only ever passionate about football & analysing the game! I was that guy who was addicted to Championship Manager as it was before Football Manager, planning my tactics / shortlist at the back of my books!
I've always known it was the only industry I ever wanted to work in. Realistically I knew I was never going to be good enough to play professionally, particularly in struggling with anxiety/depression but also simply in not being good enough!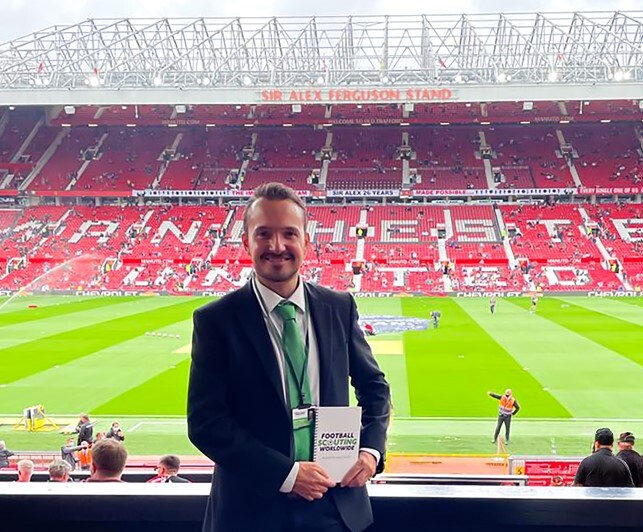 I've never even been particularly confident & certainly not extroverted but a very deep & analytical thinker! So, what was the next best thing with the above in mind that I could/wanted to do?

Football Scouting without doubt!
Through the basics that anyone can do in terms of being hard working, reliable, professional & in using initiative I went from cleaning tables in my local café at 16 years old to working in the industry where my heart is in becoming a professional scout aged 19 years old. By the time I was 21 I was living my dream in working in the Premier League as European Scout!
I've been fortunate enough to do the job I love for over 15 years & now support aspiring scouts in giving back to the sport I love via our online CPD accredited football scouting course, which I'm also proud to say has featured in FourFourTwo & World Soccer Magazine.
I will share my story with you & tips in thinking outside the box to how I got my foot in the door & where from then on through motivation alone the snowball effect began in me working in League 2 to then working in the Premier League within a short period of time.
If you are self intrinsically motivated then I believe everything else follows in terms of hard work, desire to learn, improve & succeed as well as in going the extra mile! With that, naturally comes opportunity!!!
In working in various scouting roles for clubs in all tiers of English professional football over 15 years, including over 10 combined at Premier League level as a 1st team UK/European Scout & Scouting Manager I can pass on my experience, insight, education of learning from the best at the highest level & training of modern day scouting technology to aspiring scouts who are looking to become a professional football scout!
You will be fully supported by Football Scouting Worldwide during & after the course!
What you will need is a good attitude & work ethic, which is essential!
CONTACT US NOW TO AVOID THE WAITING LIST!
NEXT ONLINE SCOUTING COURSE: 2ND OCTOBER 2023
COURSE PLACES REMAINING: 2