NEXT ONLINE SCOUTING COURSE: 3rd JANUARY 2024
FOR OUR ONLINE FOOTBALL SCOUTING COURSE ALL YOU NEED IS:

Football

Scouting

WorldWiDe

COURSE
FOOTBALL SCOUTING COURSE
ALL LEVELS INCLUDED!
Online & endorsed CPD certified 1st team football scouting course which can be completed all in your own time with option to start immediately.

FREE scouting handbook put together by elite managers & chief scouts including professional sample scouting reports & scouting templates used by Premier League clubs

Instant access to previous exclusive scouting webinars featuring current / previous Premier League managers, chief scouts, technical directors, heads of recruitment & players. Key to helping you develop the understanding of what a manager / chief scout want to know when scouting a player

Invites to future chats with guest speakers

Ongoing career support, job vacancy notifications & your own experienced Premier League & European scout as your mentor

Practical scouting assignments with support & feedback via e-mail or phone

Access experience use of the primary scouting platform used by clubs across the Premier League, EFL, Europe, A-League & MLS

CV & covering letter support including letter of recommendation from a highly experienced Premier League 1st team UK & European scouting manager

OPTION TO GAIN LIVE SCOUTING EXPERIENCE
Attend stadiums across the Premier League, EFL, SPL, Europe, MLS & A-League
Complimentary scouts tickets arranged by Football Scouting Worldwide!

Signed & date stamped CPD scouting certification upon completion

OPPORTUNITY TO SCOUT FOR ONE OF OUR CLIENT CLUBS AT 1ST TEAM LEVEL ON COMPLETION!

Steve's scouting insight & guidance was the key to my opportunity in working as a 1st team scout in producing next opposition & player reports for Leicester City in my 20's having never previously worked in the game with no contacts nor professional playing experience! I would recommend this course to any aspiring scout!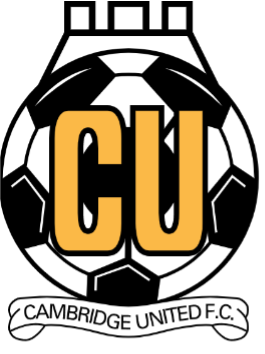 We were delighted to utilise the services of Football Scouting Worldwide last season. FSW provided us with numerous team assessments from a pool of scouts with a geographical spread, ensuring that we were able to get live viewings of games across the country. They were also happy to help in providing player assessments whenever required & added a greater depth to our scouting capabilities. We look forward to our continued relationship with Steve & the team!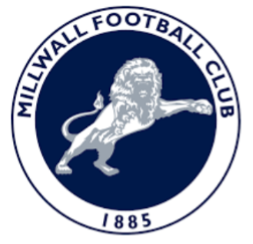 We have taken on guys directly upon completion of Football Scouting Worldwide's scouting course who have proven to be valuable members of our scouting team. They have demonstrated a range of knowledge, have applied themselves admirably & continue to develop under the management at Millwall FC.
why SIGN UP TO OUR PROFESSIONAL ONLINE football SCOUTING course?
Football Scouting Worldwide is owned, run & managed by a professional UK & European Scout. Our online football scouting course is also CPD accredited.
Our course was the special feature in World Soccer Magazine in August 2021 whilst also featuring in FourFourTwo magazine in August 2023.
Proven track record of course attendees scouting for clubs across the Premier League, EFL, SPL, Europe, MLS & Australian A-League.
Our course replicates how you would scout for a Premier League club via practical scouting assignments with support & mentorship provided, which is key in clubs working with us.
Opportunity to scout for one of our client clubs at 1st team level on completion.
Option to attend games on the course before completion to gain live experience with scout tickets / hospitality provided!
Q & A's with professional scouts!
Access use of the scouting platform used clubs across the world during & after the course 
Our professional online football scouting course can be completed in approximately 30-35 hours & all in your own time alongside a full time job / full time studies with no pressure, deadlines, time to complete or exams!
Flexibility! Our online scouting course can be taken by anyone anywhere in the world! All you need is an internet connection & e-mail address! 
Live hosted video scouting chats featuring elite level speakers! 
Signed & date stamped CDP scouting certification upon completion
HOW will THIS ONLINE FOOTBALL SCOUTING COURSE BENEFIT ME?
Opportunity to scout for a professional club upon completion!

All online with no need to travel
Option to attend stadiums across the Premier League, EFL, SPL, Europe, MLS & A-League to gain live scouting experience within designated scouting areas. An excellent opportunity to network with scouts & chief scouts!
In watching previous webinars with guest speakers you will learn exactly what information a manager & chief scout want from a professional football scouting report with tips, advice & insight provided
Practical scouting experience in replicating how you would scout for a professional club
Training on everything relevant to work as a 1st team professional scout
Professional sample player & next opposition reports included
Professional scouting templates included
Full CV & covering letter support for future use
Personal reference & letter of recommendation for future use
Experience to ADD and enhance your CV!
Access to Football Scouting Worldwide's network of contacts
After course support & advice
I'm interested. What SHOULD I DO next?
SIGN UP to the course with the option to begin immediately including access to online chats and course materials!
Call or text our owner & professional UK/European Scout Steve Simmons on +44 7702 725656
Contact us via info@footballscoutingworldwide.com with any questions!
CONTACT US NOW TO AVOID THE WAITING LIST!
NEXT ONLINE SCOUTING COURSE: 3rd JANUARY 2024